Fanny Vandegrift Stevenson was born Frances Matilda Vandegrift on 10 March 1840 to Jacob Vandegrift (Jr.) & Esther Keen in Indianapolis, In. She led a very adventurous life, which was chronicled in the book The Life of Mrs. Robert Louis Stevenson written by her sister Nellie Sanchez & published by Charles Scribner's Sons, New York, 1925. The first two chapters, covering her family & growing up in Indianapolis, are given below.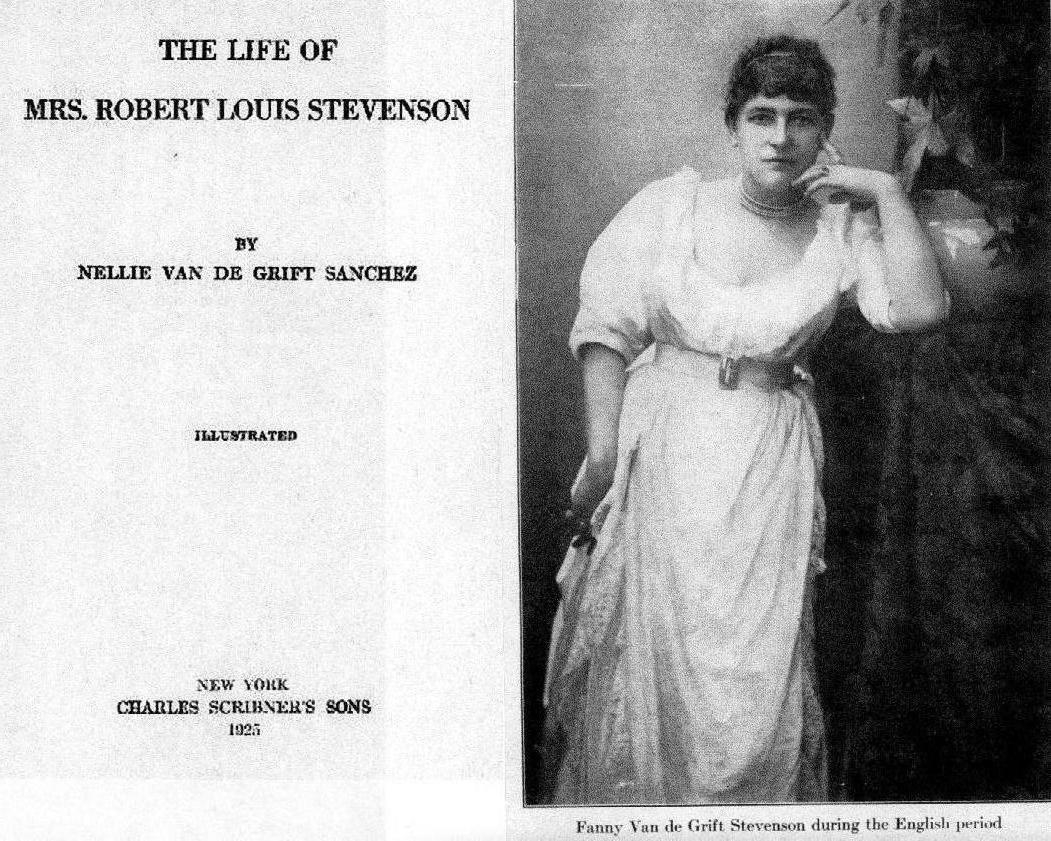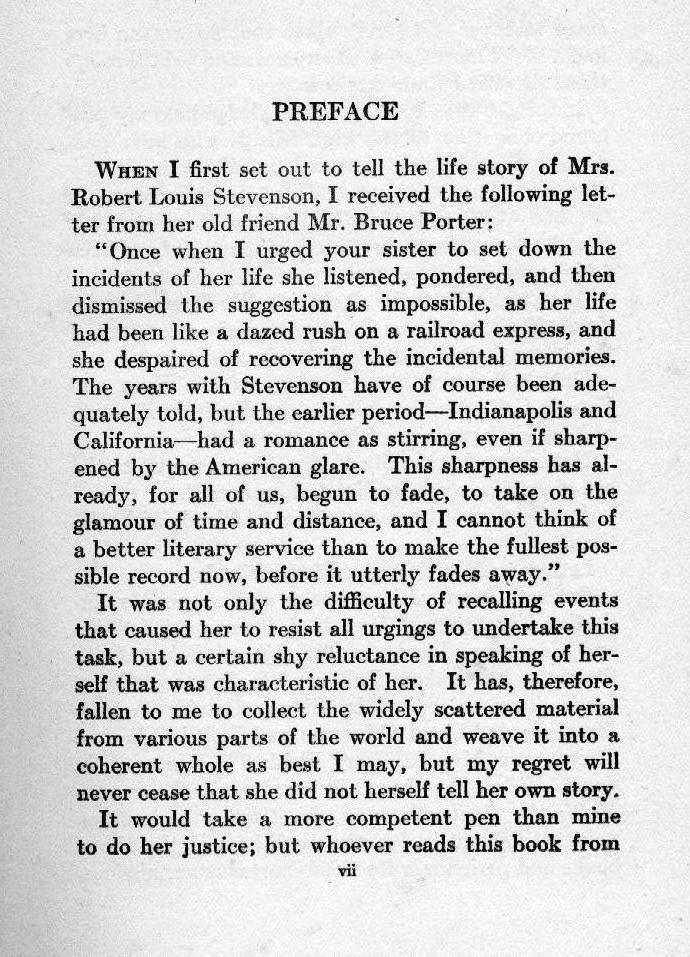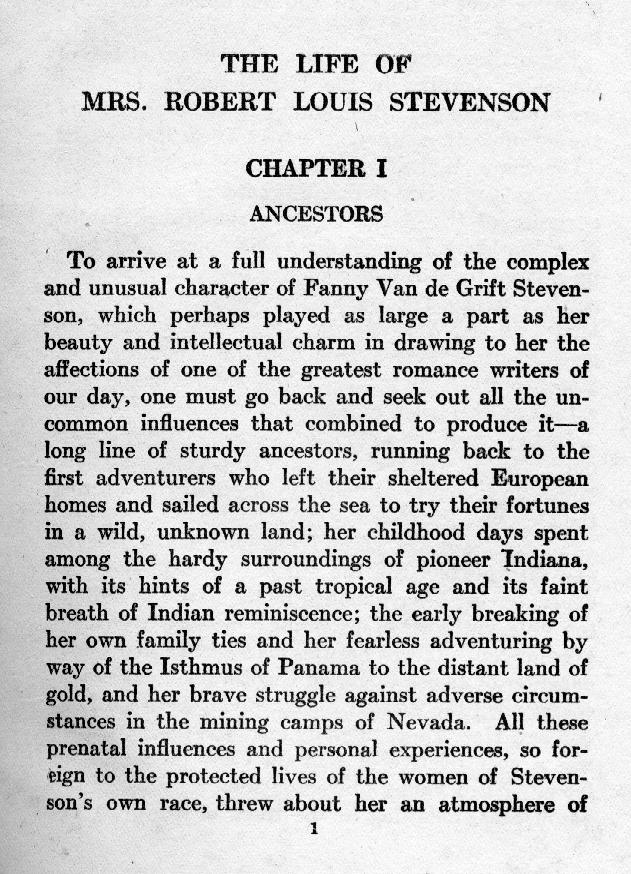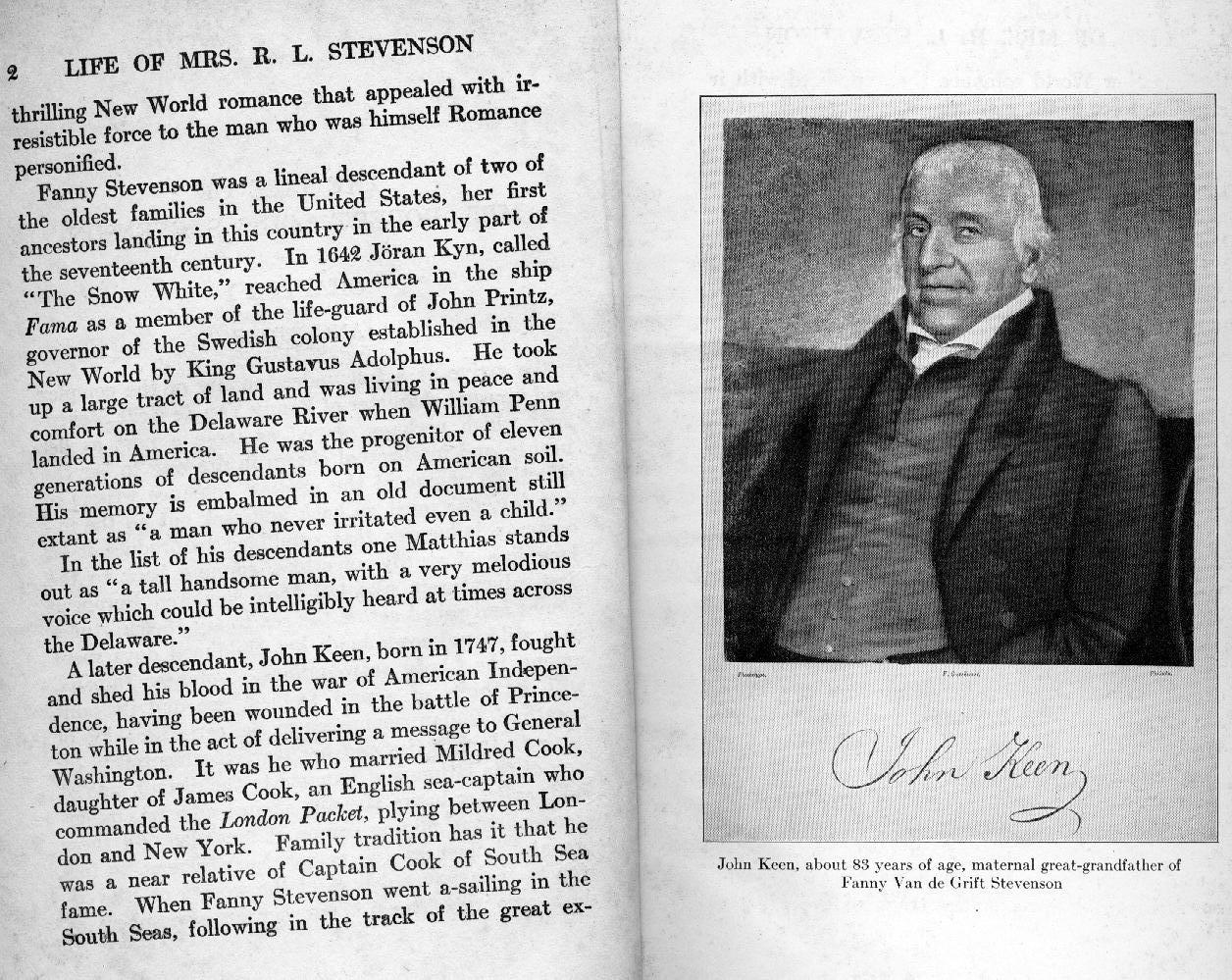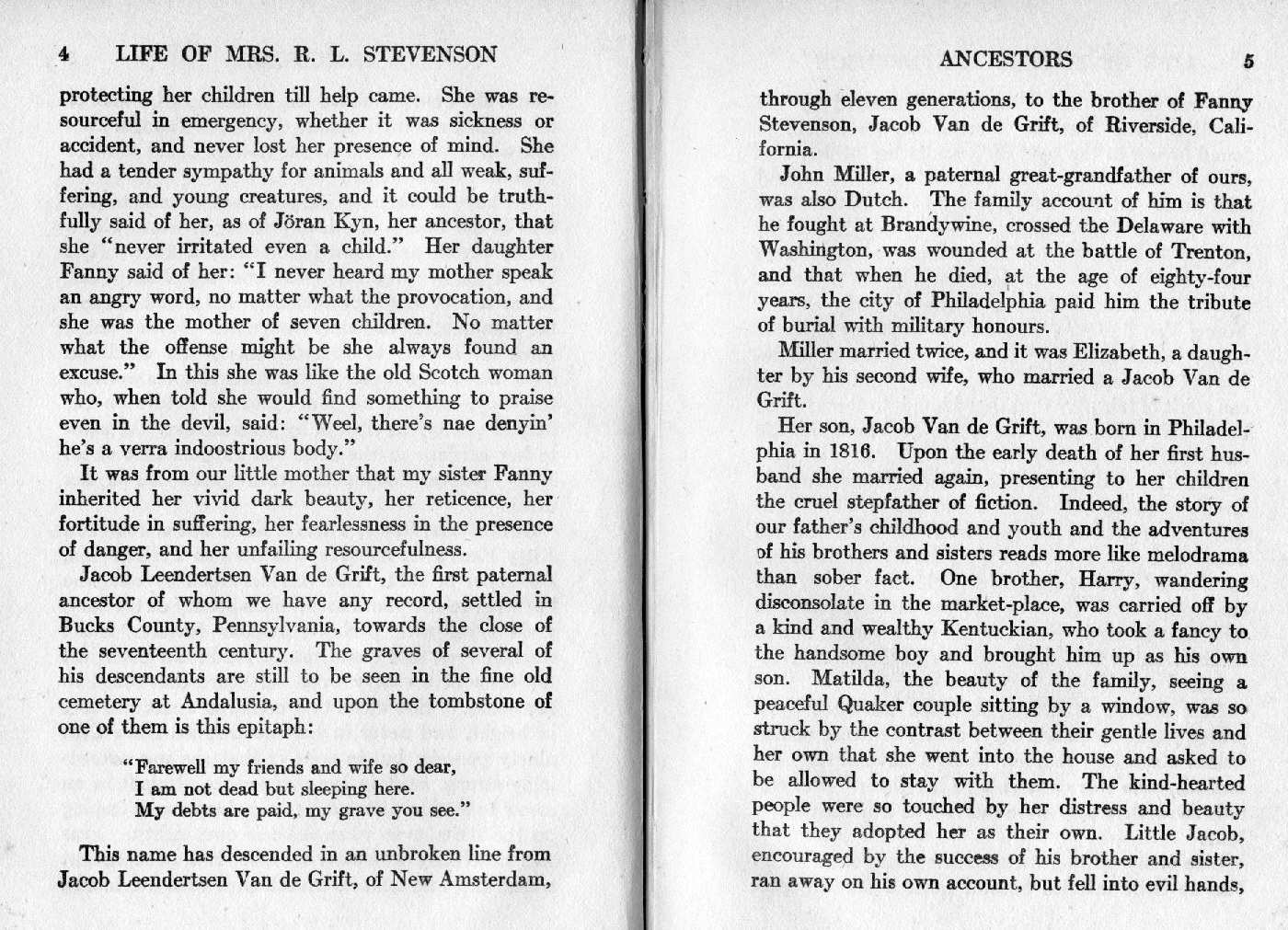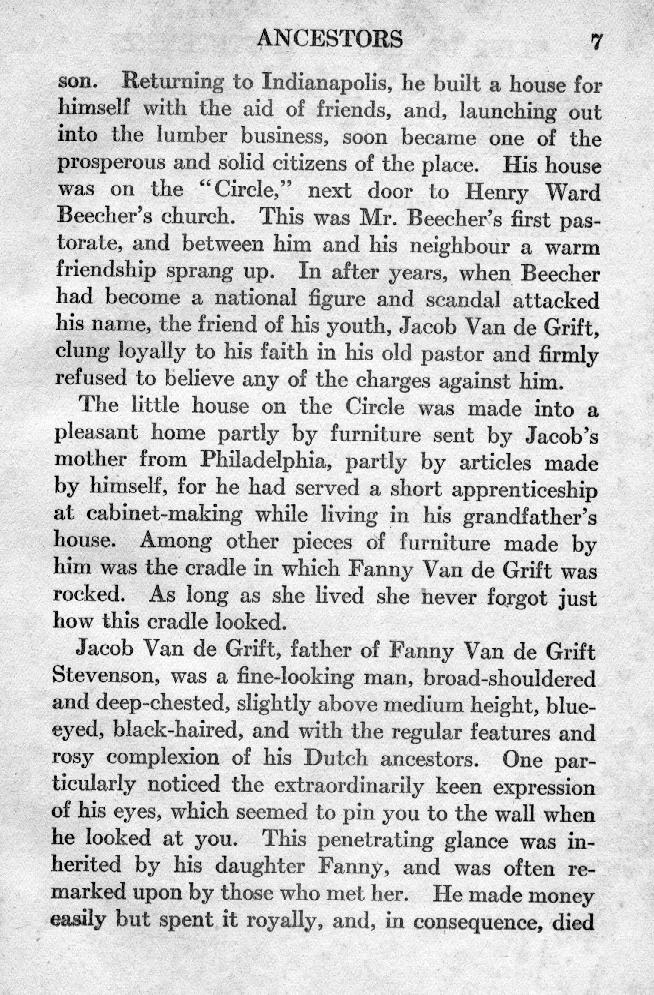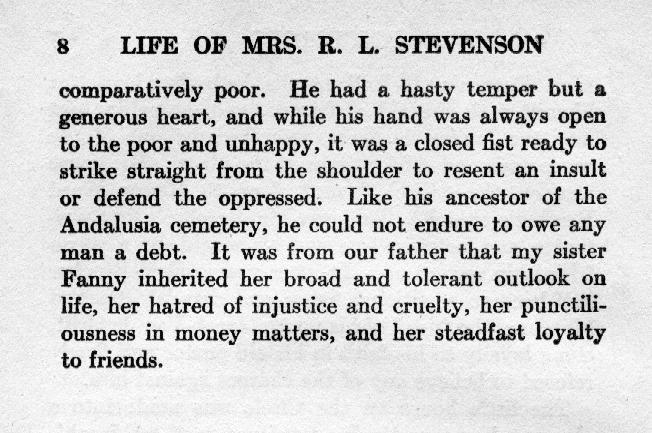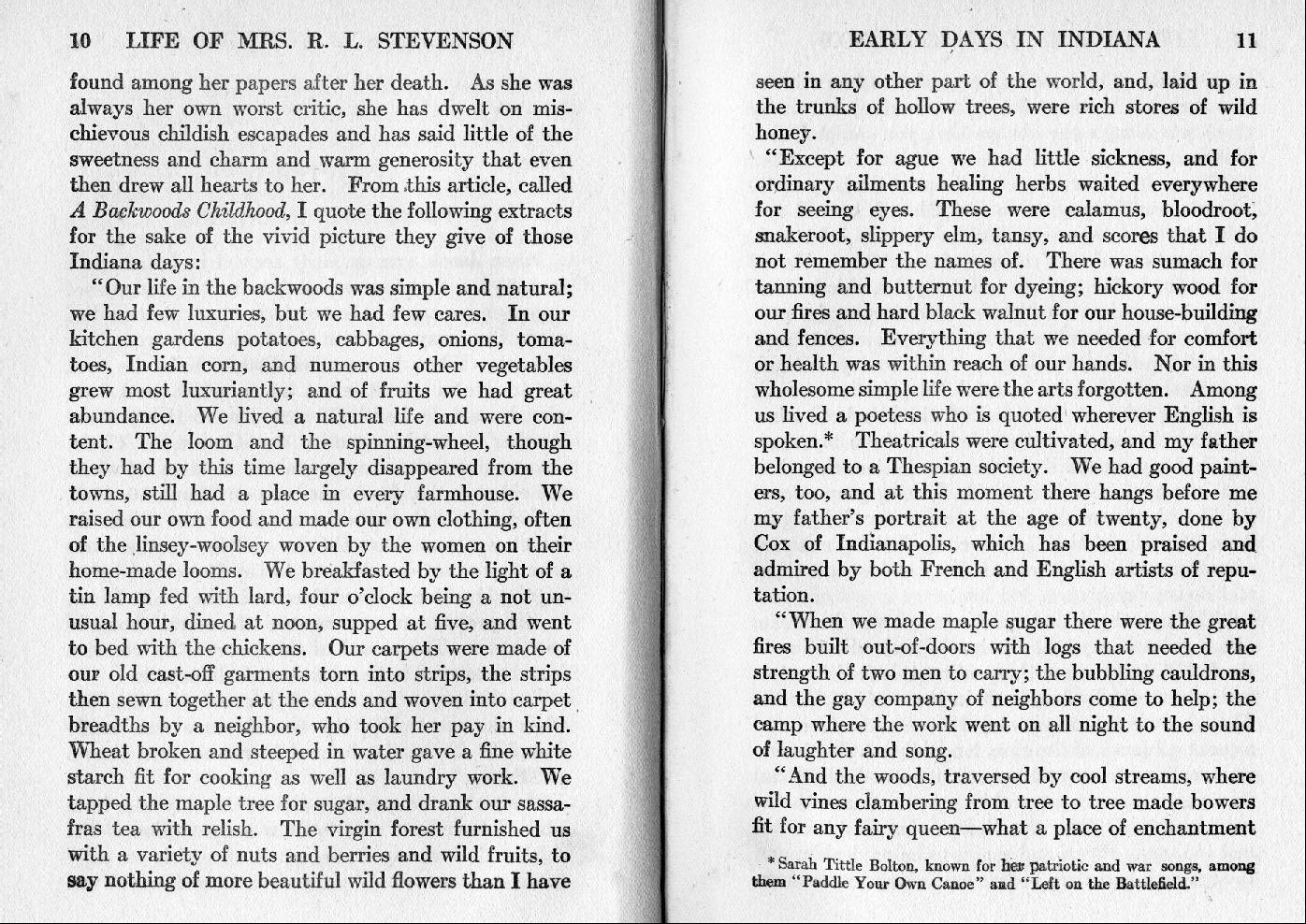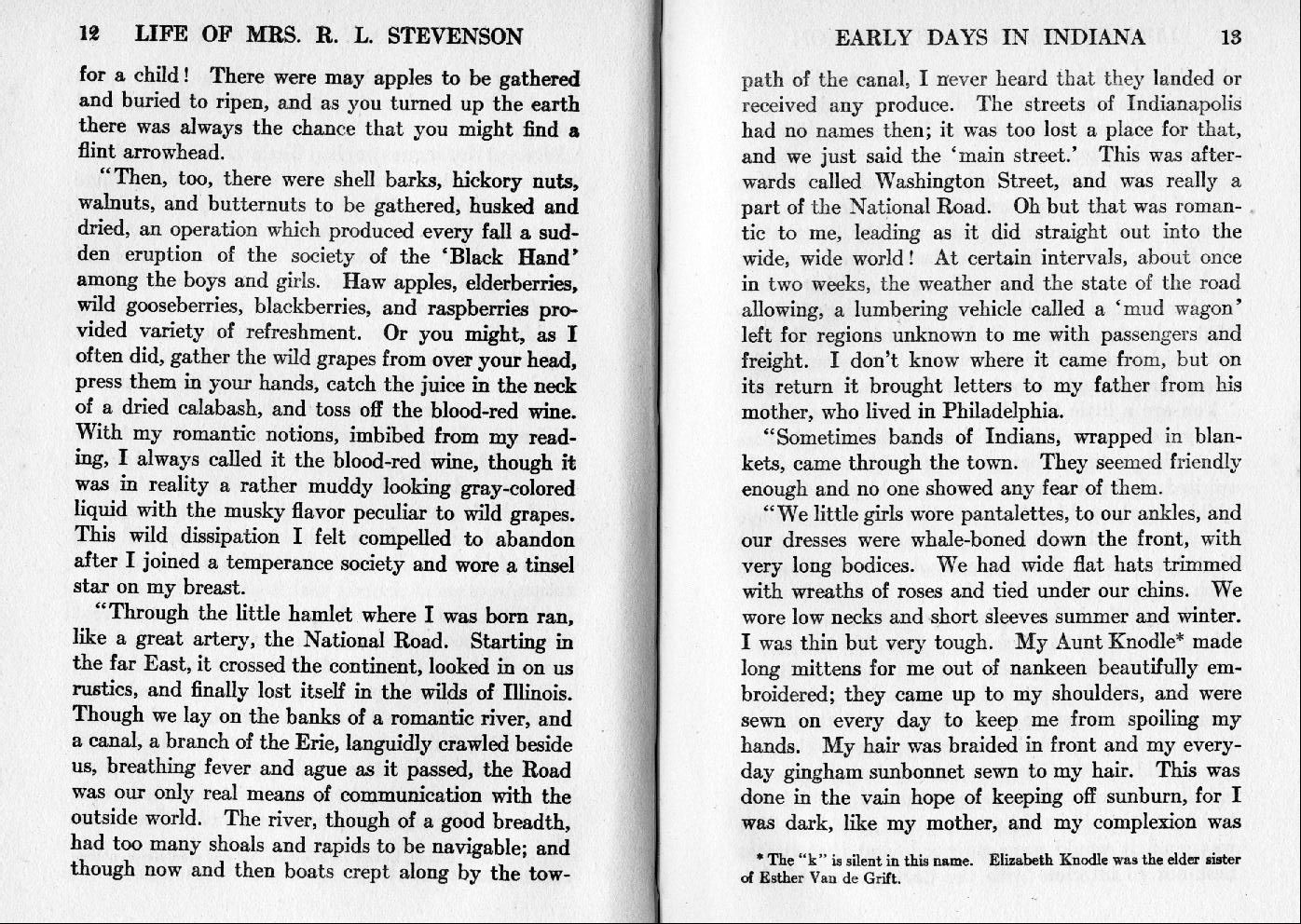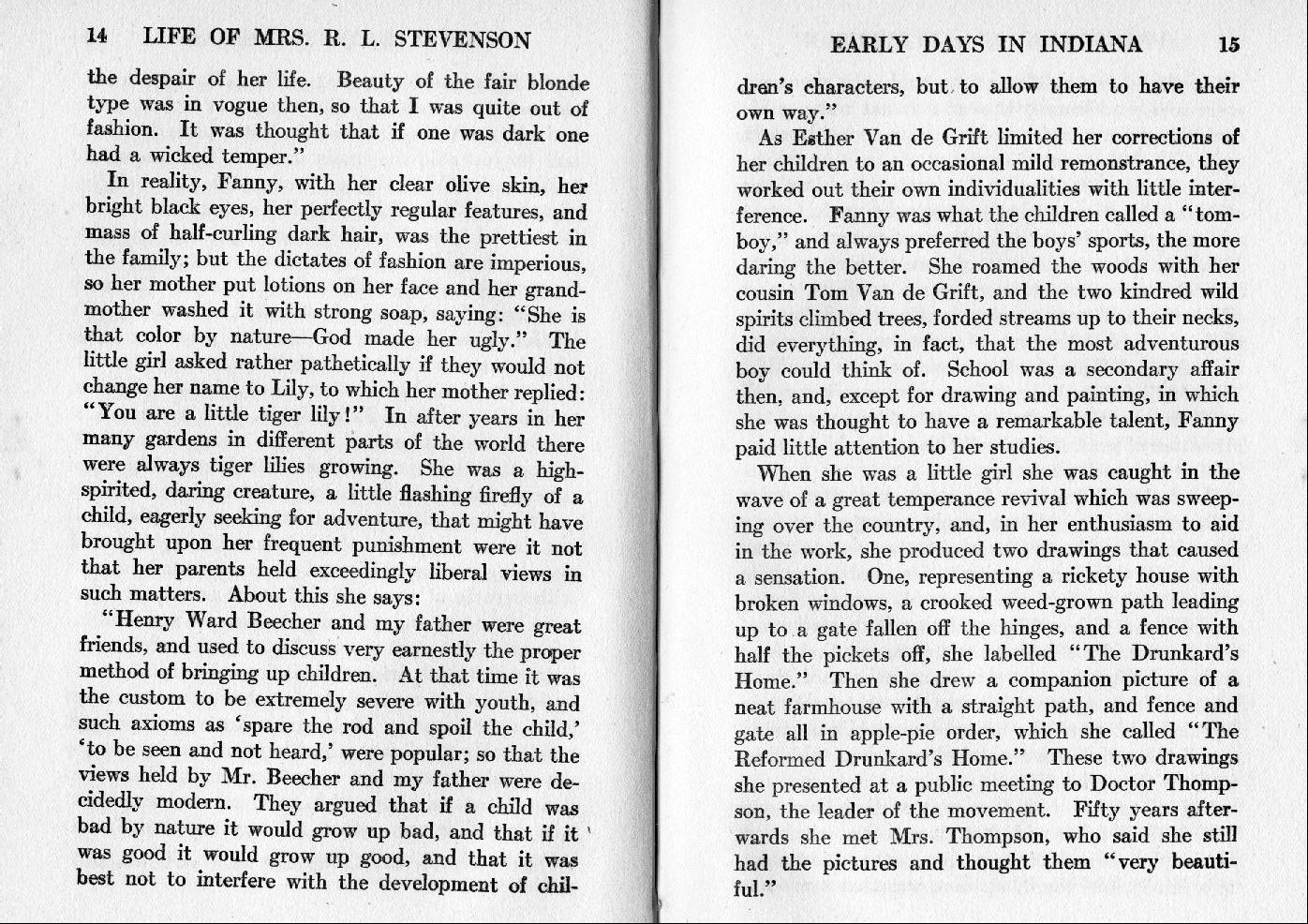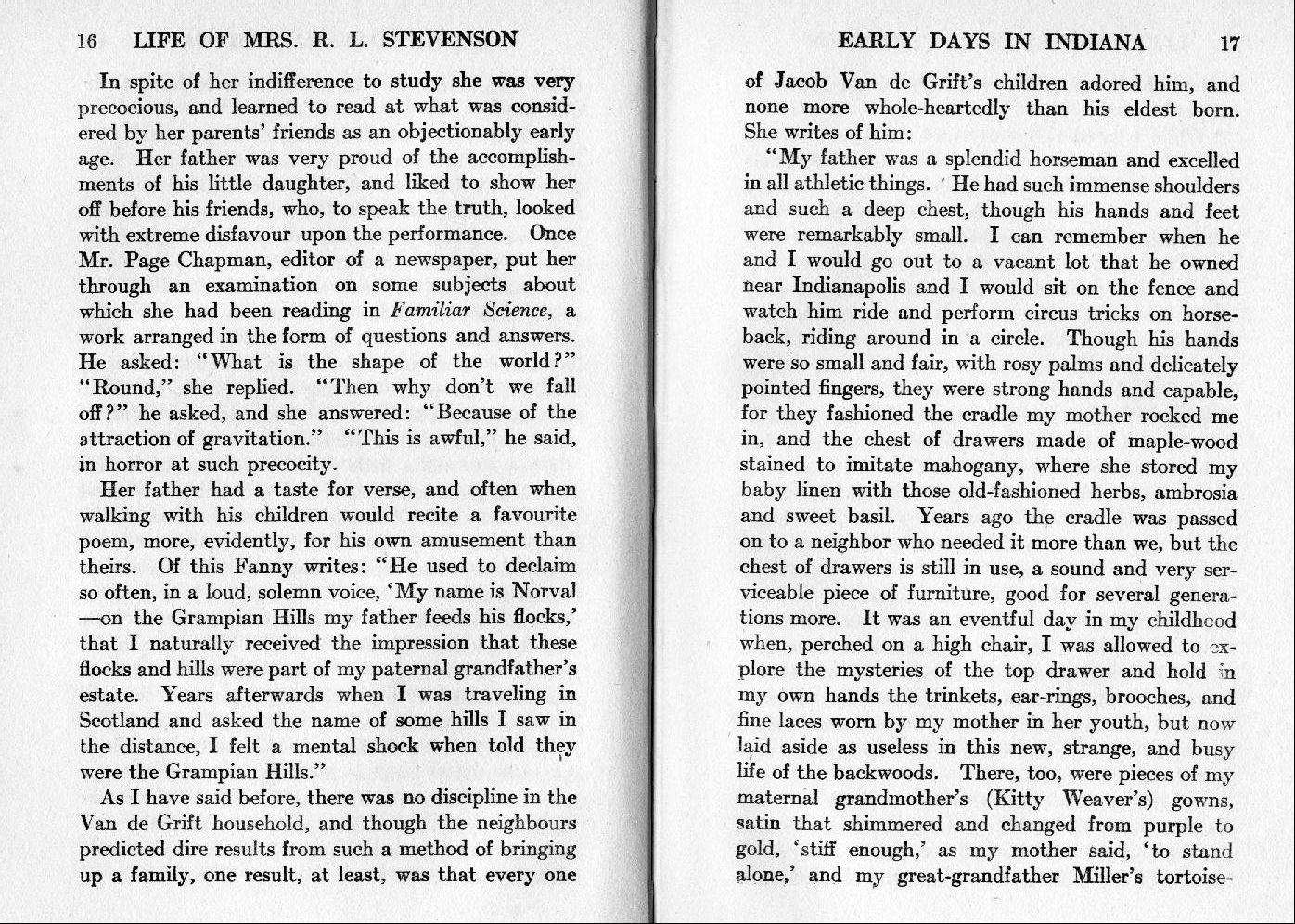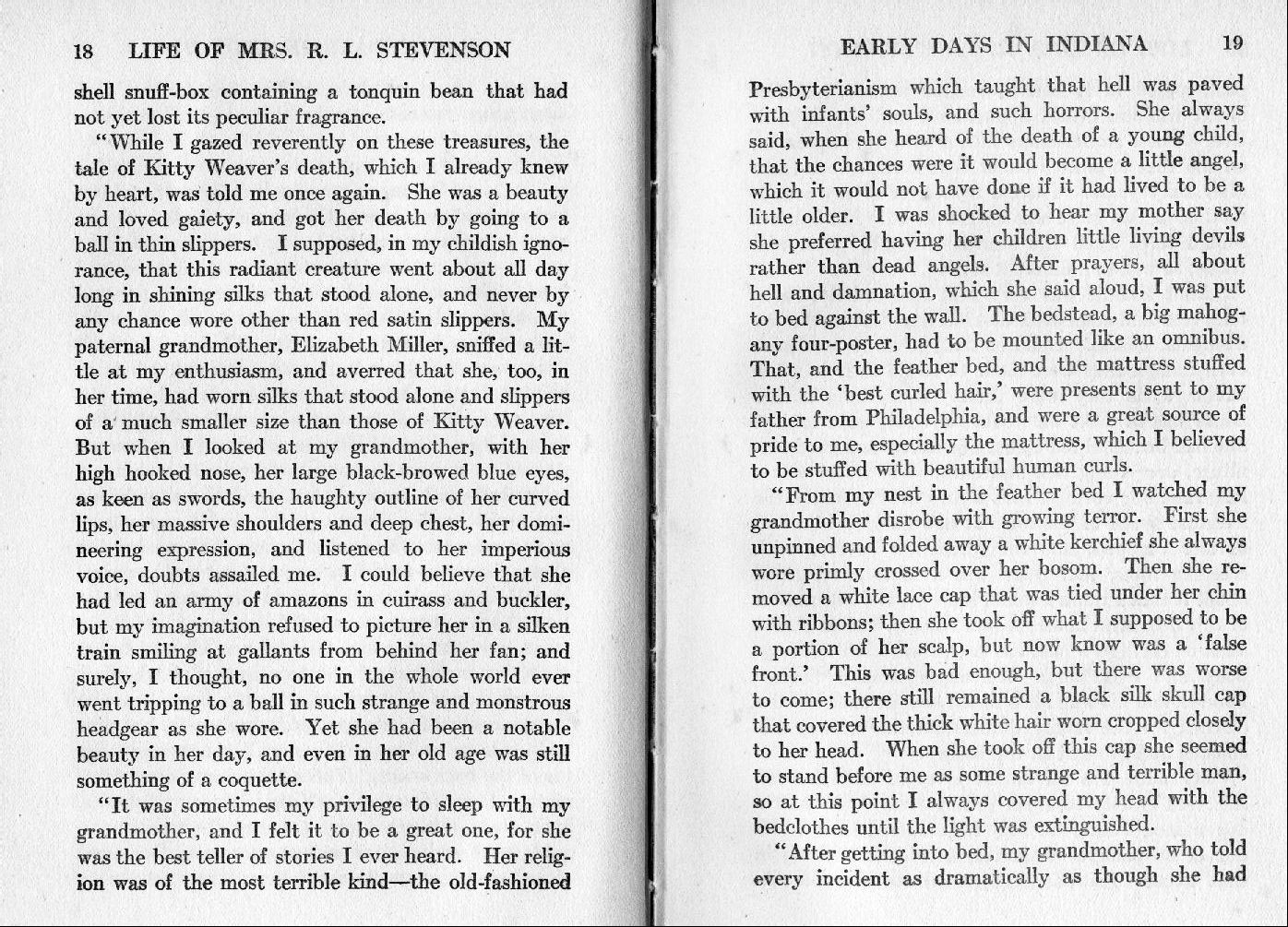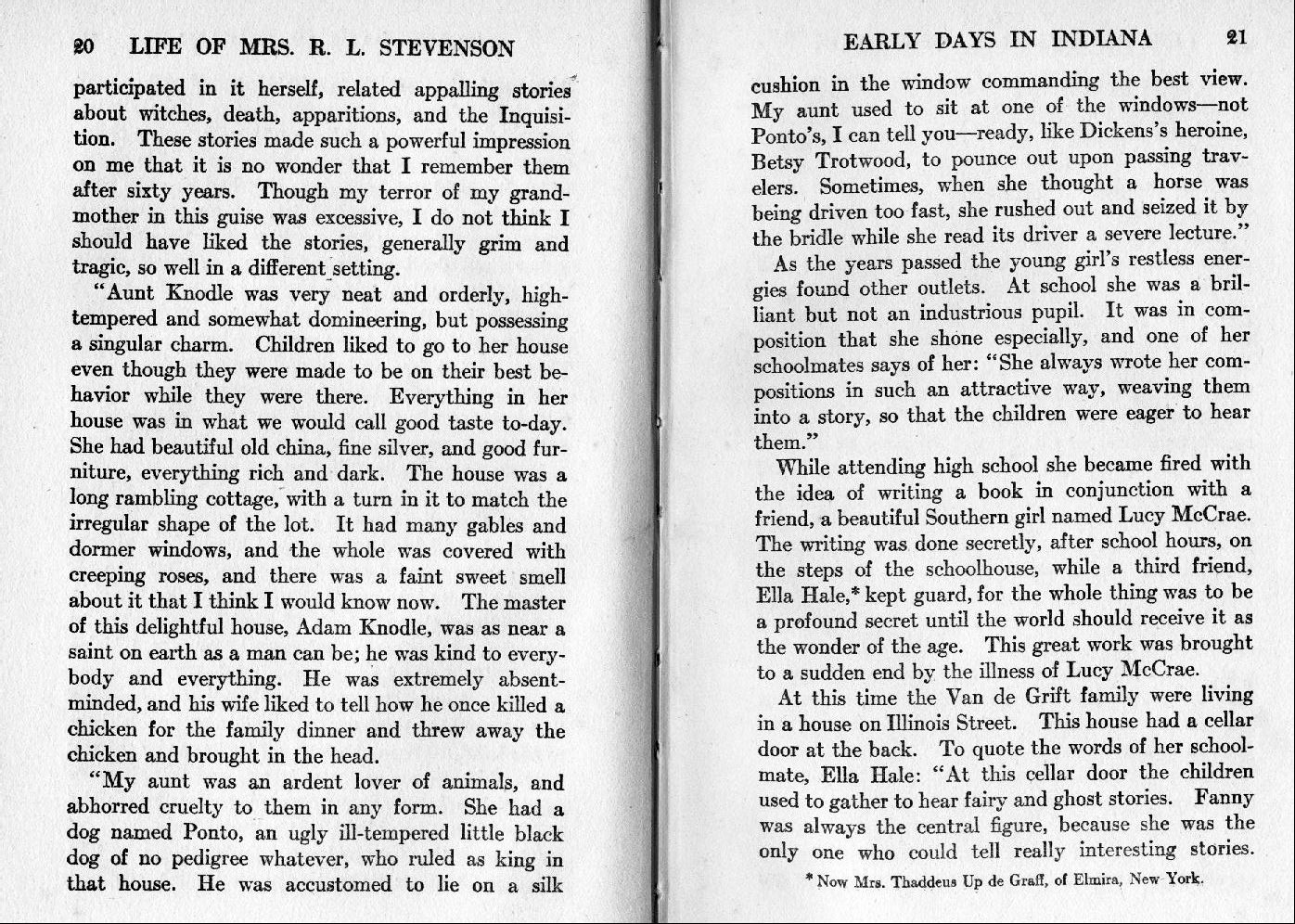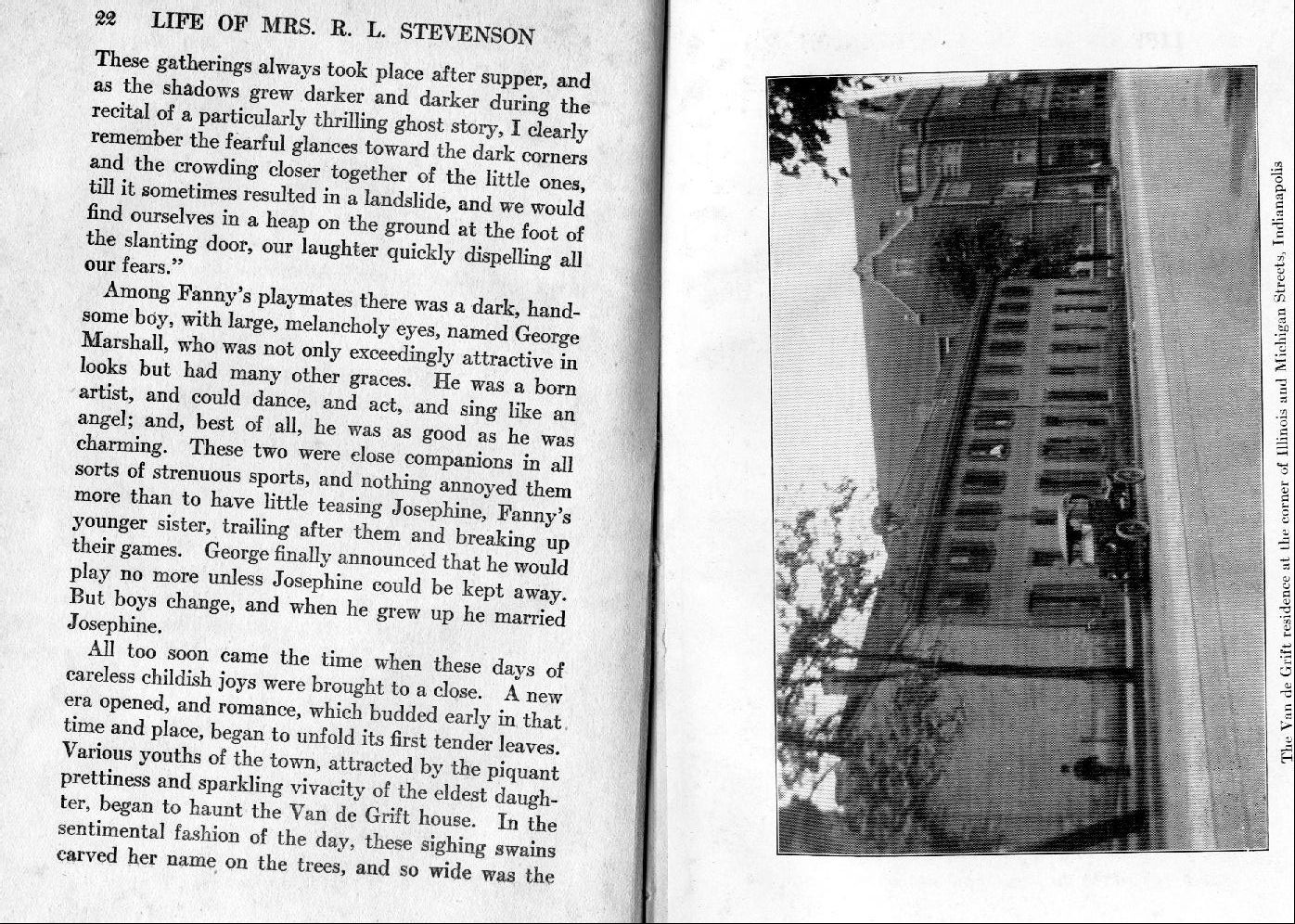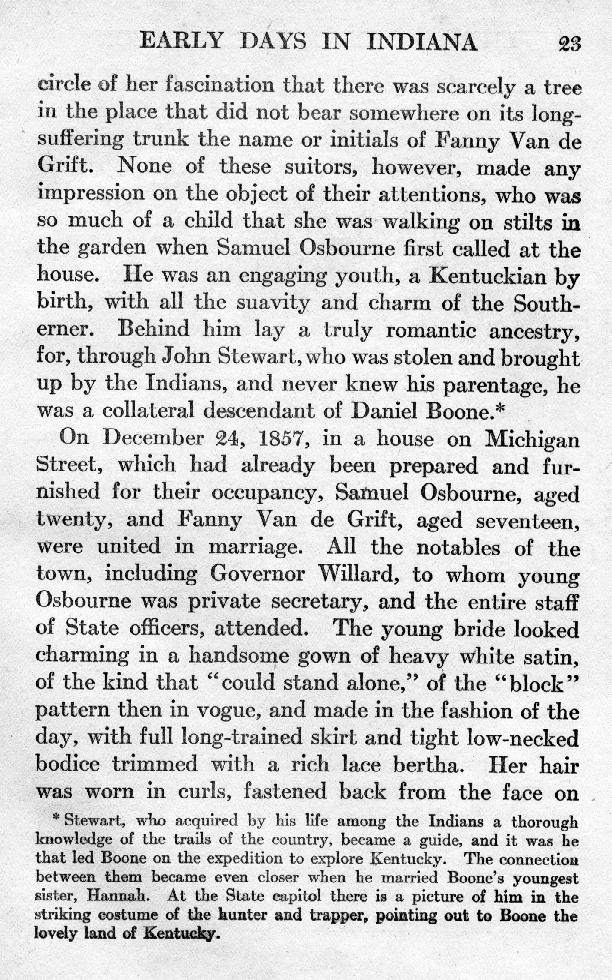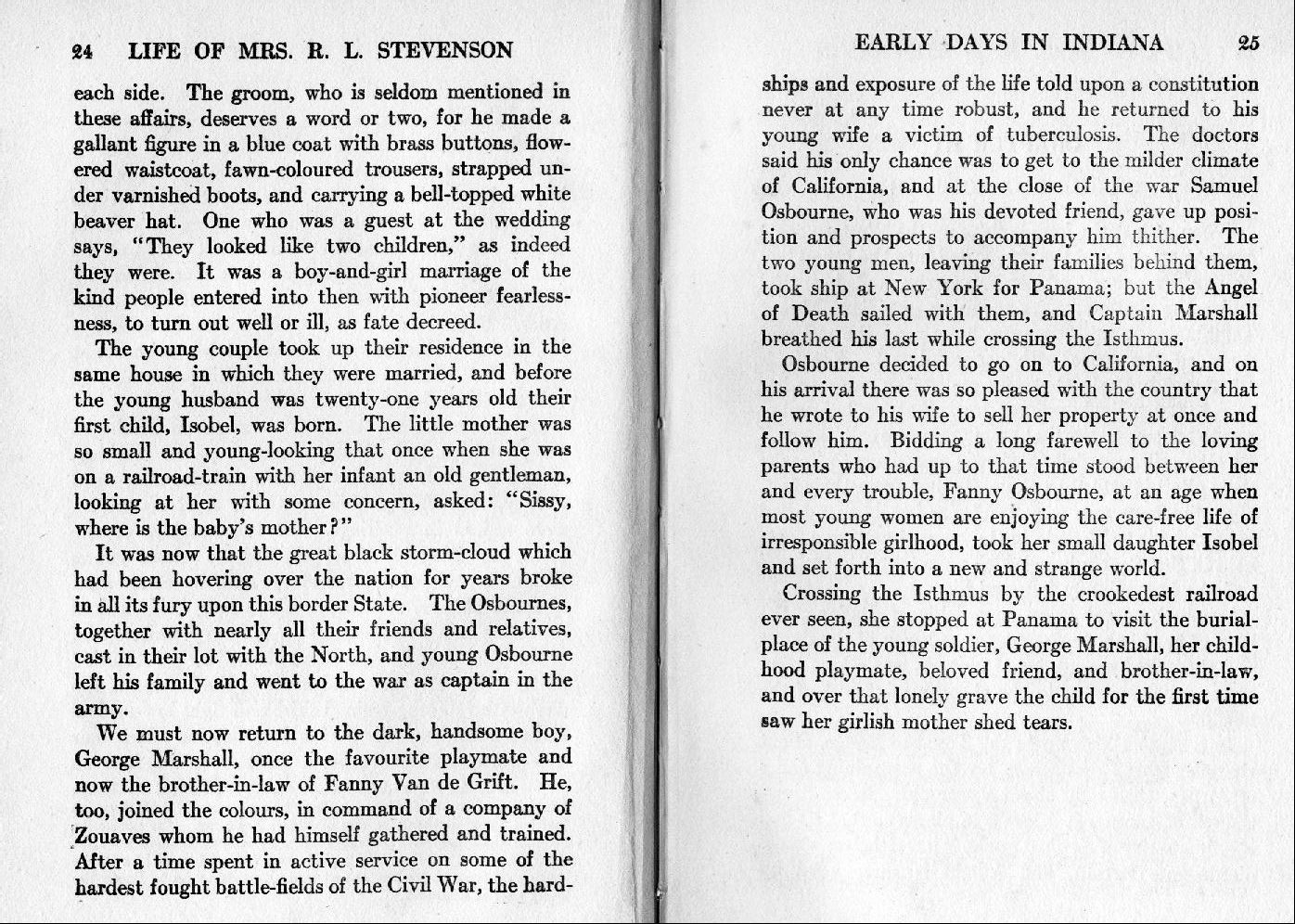 Synopsis of remainder of book.
Fanny married Samuel Osbourne (20) on 24 Dec 1857 at age 17. Osbourne was the Indiana governor's private secretary. Their first child, Isobel, was born before she was age 21. When the Civil War began, Samuel went to war as a Captain in the army. After the war he decided to go to California with his friend George Marshall, who had tuberculosis. At that time, there was no direct route west, so they sailed from New York to Panama & then crossed the Isthmus by railroad. George died at that time but Osbourne decided to go on to California & on his arrival wrote to Fanny to join him. In a three month trip, she and her children (Samuel Lloyd and Isabel Stuart Osborne) went by train to New York, by steamship to Panama, took the railroad across the isthmus, by steamship to San Francisco, and finally by stage coach to Carson City and Austin, Nevada. She supported the family as a laundress. In 1869, the family moved to Oakland, CA, where Fannie studied painting. In 1875, she left Osborne and took the children to France and Belgium to pursue her art studies. It was here she met Robert Louis Stevenson, and was living with him by 1877. In 1878, she returned to San Francisco and Monterey, CA. After a reconciliation with Osborne failed, she divorced him.
Stevenson joined her after an arduous journey, described in
Across the Plains
. They were married in 1880 and lived in Great Britain until 1888, but the weather was not good for Stevenson. In 1889, the Stevenson family (including his mother) went by ship to Tahiti, Hawaii, Gilbert Islands, and ultimately Western Samoa.
The year following the family's arrival in Western Samoa, they built their estate, Vailima, on 400 acres of forested land and lived there until Stevenson's death in 1894. She continued living in Samoa until 1897, then sold the land and returned to San Francisco & other places until her death.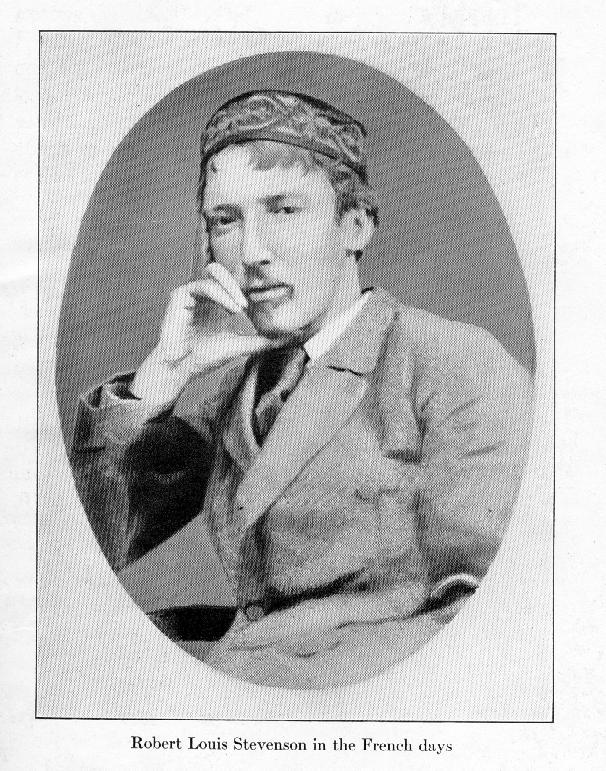 Fanny Vandegrift Osbourne in the 1860 Census
Indianapolis 3rd Ward, Marion, In., p.82, 14 Jun 1860.
Sam Osbourne (23, Ky.), Governor's Secretary, Real Estate $ 1000, Personal Estate $ 2000; Frances M. (20, In.); Isabel S. (2, In.); Jane Marchant (38, Oh.); George S. Marchant (19, Oh.), Clerk.